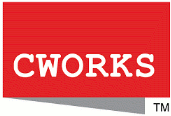 Customers
CWorks CMMS key customers in Egypt and Middle East
El Sewedy Electric - United Metals Company - Egypt
Elsewedy Electric is the leading cables manufacture in Middle East and Africa, CWorks Systems had implemented a CMMS system form one of the major companies in Elsewedy electric, which is United Metals Company. United Metals Company is a copper rod mill plant producing copper rod for electrical cables. this company is the first and biggest copper rod mill in the Middle East and Africa. CWorks Egypt considers this project one of the major milestones in CMMS project in Egypt. CWorks accomplish this project in June 2005, United Metals Company gain huge benefits due to the conversion from paper based system to computerized based system.
Chevron Egypt - Suez Terminal - Egypt
Chevron is one of the major oil and gas company in the world, Chevron Egypt is a key player in Egypt oil and gas market. CWorks Egypt had implement a CWorks CMMS in one of Chevron Egypt Presence, this presence is the Chevron Egypt Suez Terminal, this terminal supplies the ships and all marine mobilizations with fuel, and lubrication oils. CWorks Egypt had complete this project on October 2006. CWorks CMMS creates a big difference in Chevron Egypt - Suez Terminal operations by utilizing CMMS in operations management. Now Chevron Egypt collects the priceless benefits of running a successful computerized maintenance management system.

Schneider Electric Egypt
There no one in the industrial operation, oil and gas, automation, or operation fields doesn't know Schneider Electric. Schneider Electric is the giant energy solutions provider, Schneider Electric Egypt have a long successful history in Egypt. Schneider Electric Egypt continuously expand to provide the local market with the most successful solutions for energy management. Schneider Electric Egypt now have two plants in Egypt, the first one located in 10th of Ramadan city and the second one located on Badr city. CWorks Egypt implement the CWorks CMMS on first plant on November 2008, and start to implement the CWorks CMMS on second plant on November 2009. Schneider Electric Egypt operation teams are proud of the outputs on CWorks CMMS.

Khaleej National Flour Mills - Sudan
Khaleej National Flour Mills is the biggest flour mills in Sudan, CWorks Egypt supplied computerized maintenance management system to Khaleej Mill which help the maintenance personnel to manage the daily activates of maintenance in production plant and all utilities. CWorks Egypt implement CWorks System on October 2008. Khaleej Flour Mill team gain the fruits of CWorks CMMS.

National River Port Management Company - Egypt
The National River Port Management Company -NRPMC - is Citadel Capitalís Platform Company in the transportation and logistics sector, where it is building river ports and logistics hubs along the River Nile that it will own and operate. The company is currently developing three ports on Egyptís navigable waterways. NRPMC will capitalize on the underdeveloped river transport sector in Egypt, helping providers of rive transport offer high-quality door-to-door service for its customers.
Citadel Capital is the leading private equity firm in the Middle East and North Africa. The firm focuses on building regional platform investments throughout the region in selected industries through acquisitions, turnarounds, and greenfields executed via Opportunity Specific Funds. Citadel Capitalís 19 OSFs now control Platform Companies with investments of more than US$ 8.3 billion in 14 industries, including mining, cement, transportation, food and energy. Since 2004, the firm has returned more than US$ 2.2 billion in cash to investors, more than any other private equity firm in the region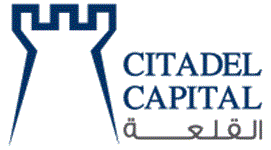 Contact us for further customers and detailed customers list, and projects history
Home | Profile | Products | Services | Training | Contacts | Partners
Developed by Elite Industrial Services©2010